e-Commerce Platform Solution
PLATEER has completed more than 170 projects of.around 90 large companies in Korea that deploy and operate their e-Commerce platforms for the past 15 years.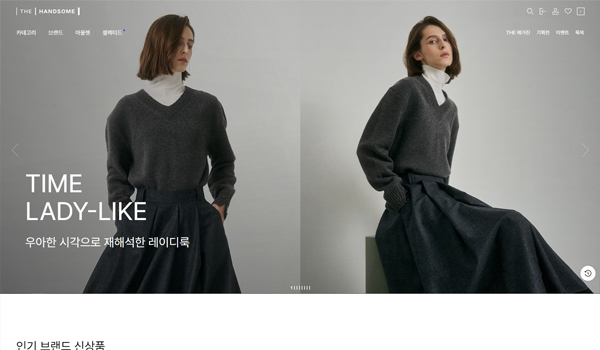 Thehandsome.com integrated shopping mall

2021.07 ~ 2023.03

Improving shopping mall functions, increasing customer service, and platform renewal for operational efficiency

MSA structure installed, UI/UX improvement, search/recommendation/AI service linkage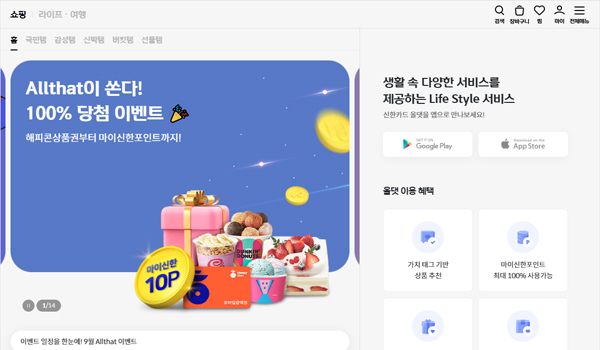 Shinh an Card All That Shopping integrated

2021.06 ~ 2022.04

Establishment of MSA-based, shopping and life total care platform

Only credit card company in Korea that has opened membership/payment methods and adopted an open app

Recommend customized products through groobee (AI personalized martech solution)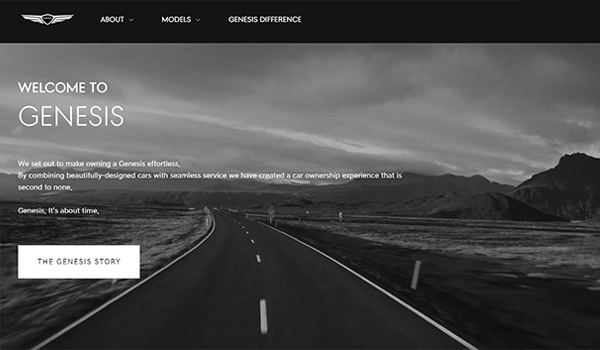 Digital Sales Platform for the European Business of Genesis

2020.08 ~ 2021.05

Built a Digital Sales Platform for Selling Genesis Models in Europe

Entire car purchasing process provided through a single platform (3 languages supported for countries like UK, Germany, Switzerland, etc.)

Efficient operation of infrastructure through the adoption of cloud service-based MSA and CI/CD automation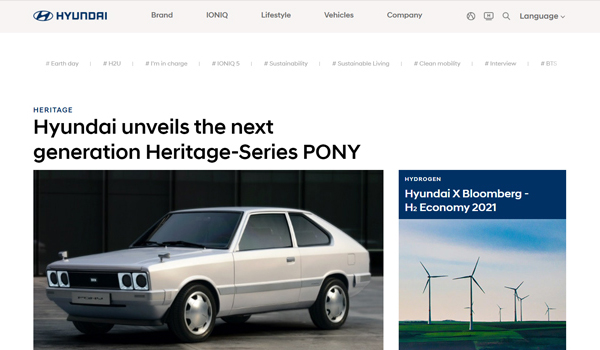 Global e-Commerce System for Hyundai Motor Company

2016.05 ~ 2022.03

Hyundai Motor Company's Click to Buy(C2B) project, e-Commerce initial project, and next-generation e-Commerce project implementation

Built a standardized system for global(China, Europe) online sales

Configured the system so that exhibition-price estimation-sale of cars can be done online

Developed an interface for communicating with Hyundai Motor Company's backbone system like the sales force system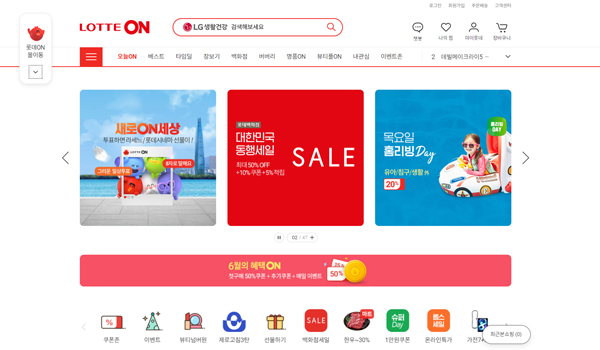 Construction of LOTTE ON

2019.04 ~ 2020.05

Built an integrated app for LOTTE Shopping subsidiary companies (Department Store, Mart, Supermarket, LOHBS, Home Shopping, HIMART)

Built an open market platform where 2.5 million products are offered and 30,000 sellers are linked

Application area excluding search and infrastructure set up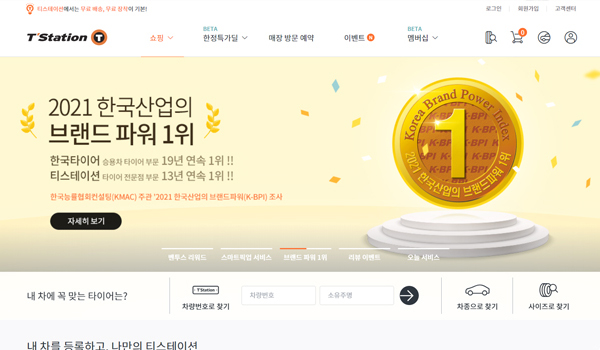 T'Station Digital Platform

2018.10 ~ 2019.04

Built an O2O service platform for T'Station, Hankook Tire's automobile service station

Tire replacement can be ordered, and light maintenance services can be selected and paid for in online space

Links up with T'Station offline store management system, supports pickup/deliveries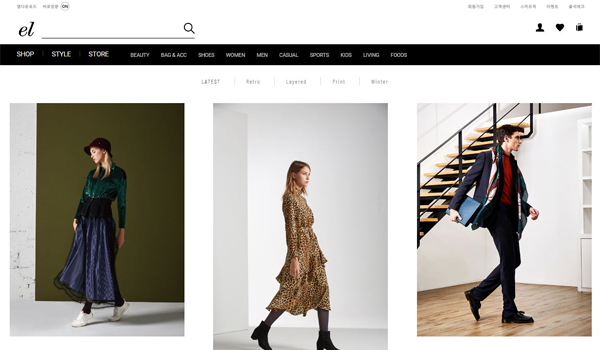 Construction of New ELOTTE for LOTTE Department Store

2017.07 ~ 2018.12

Online sales of products purchased directly by Lotte Department Store and products made by affiliate companies as well as O4O support

Built an integrated back office system and rebuilt the front system based on the back office system for LOTTE Shopping

Accommodates system scale-up through cloud and MSA-based design as well as advanced technologies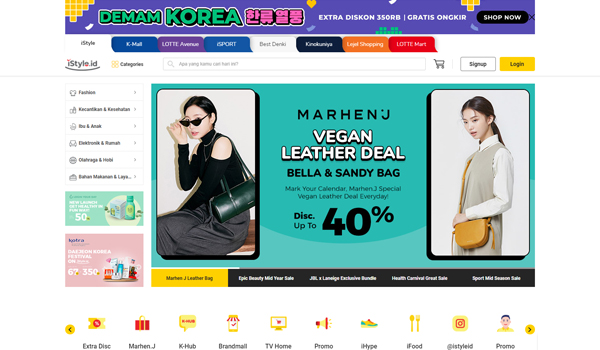 Construction of iStyle in Indonesia

2016.07 ~ 2017.11

Built Indonesia's first open market based on the mall-in-mall concept (English/Indonesian)

Over 1000 brands were contracted to be sold through the open market, e.g., LOTTE Department Store, LOTTE Mart, and LEJEL, a local home shopping store.

Introduced a delivery service using motorcycles to deliver purchases made at the LOTTE Department Store and LOTTE Mart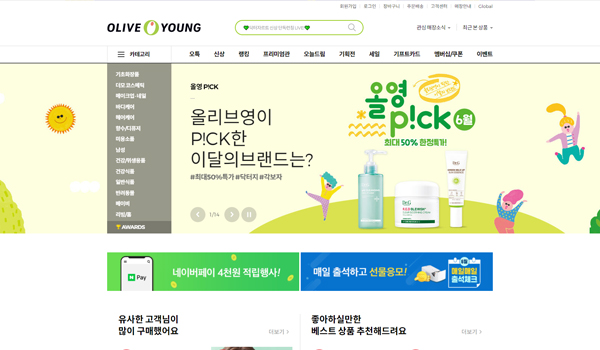 Construction of CJ Olive Young Online Mall

2016.08 ~ 2017.04

Rebuilt CJ Olive Young's company mall, which had previously sold only partner company products, into a general mall

Developed an O2O service that links up with 600 Olive Young stores across the nation and a reverse direct purchase mall

Used X2Commerce 3.5 in the Construction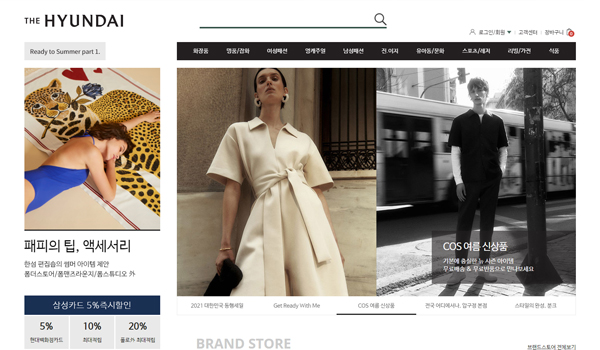 Construction of Hyundai Department Store's company mall (THE HYUNDAI)

2015.04 ~ 2016.04

Built a high-quality online mall that sells only Hyundai Department Store products

Developed O2O services for the mall, e.g., linking to offline events and store pickup service

Introduced SmartFinder, which makes it more convenient to search 500,000 products
We would like to introduce our many different customer companies that are using PLATEER's online sales platform solutions for e-Commerce, open market, and manufacturers.
AI Personalization Martech Platform Solution (GROOBEE)
As an AI-based personalization Martech platform solution, GROOBEE has been adopted by about 120 e-Commerce companies in South Korea, ranging from mid-size to large e-commerce general malls to company malls operated by fashion, beauty, and food brand companies.
200,000,000cases
Analysis of customer behavior data

More than 200 million customer behavioral data

are analyzed in real time every month.
40,000,000cases
Personalized Marketing activities were carried out

More than 40 million personalized marketing activities

are carried out every month.
DevOps/Collaboration Platform Solution
We provide a comprehensive service on digital transformations that could consist of consulting, platform construction and design, solutions, and training.
600Sites
Major domestic companies

We have worked with around 600 major

South Korean companies.