Our Ideal Employee
PLATEER is looking for talented people armed with passion to become an expert.We support such people in pursuing their talents and passion before reality makes them complacent.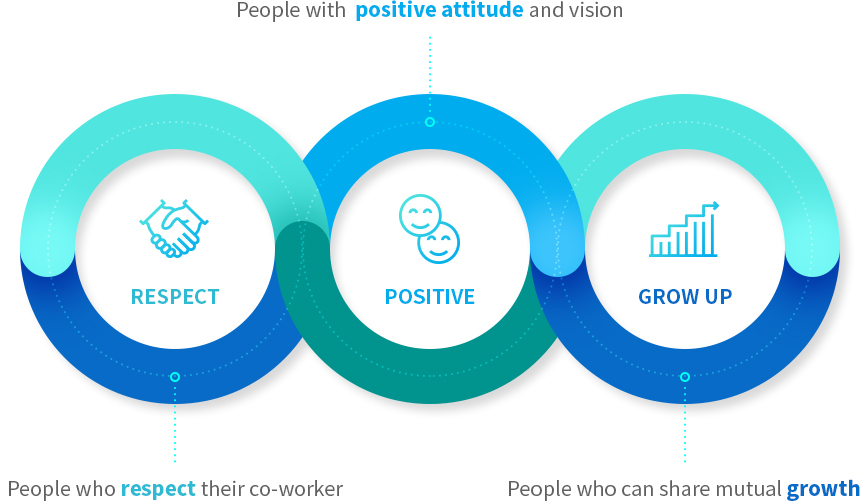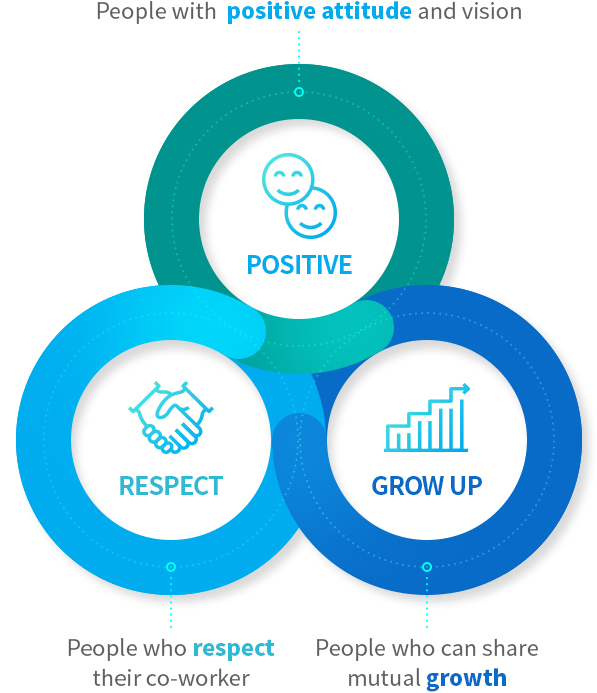 Corporate Culture
An organization that researches on its own

Our employees freely study and research together advanced

technologies like AI and machine learning.
An organization filled with passion and creativity

PLATEER executives and employees are working with passion

and creativity as e-Commerce experts.
Open Communication

To establish a free and horizontal company culture, all staffs from CEO to regular

employees are engaged in endless communication.
An organization that shares the results of its activities

We operate a system of sharing the results achieved

through the efforts of our employees.
Warm-hearted individuals

We are sharing our hearts with our colleagues and doing volunteer work

and collecting donation to help our neighbors in need.
An organization that prepares for the future

We are never satisfied with the current status

but always think and discuss the future with an open mind.
Hiring
Hiring Division
CM Division
IDT Division
Technology Research Center
GROOBEE Business Division
Questions about Hiring
+82-02-554-4668
Welfare Benefits
Incentive Payment

Subsidies for purchases of personal equipment

Subsidies for personal development activities

Work-Life Balance

Additional Payment
Standard Benefits

4 Major Insurances

Group Accident Insurance (subscription to group accident insurance program when an individual joins the company)

Incentives

Payment of Selective Welfare Points: 300,000 points are given each year
Support for extra work performed

Dinner allowance for overtime work at night: Dinner allowance will be provided when a worker does overtime work at night.

Transportation allowance for overtime work at night: Transportation allowance will be provided when a worker does overtime work at night.
Financial Assistance Benefits

Financial Support for condolatory and congratulatory events

Laptop Purchase Support: Subsidy of 1.3 million won for purchase of a laptop

Smart Device Purchase Support: Subsidy of 0.8 million won for purchase of a smart device

License Acquisition Support: Application fees and financial support for acquiring a license.

Leisure Activities Support: Expenses for operating a hobby club (50,000 won per person every month)
Work-related/Vacation Welfare Benefits

Annual Vacations

Long-term Employment Award: vacation and award for long-term employees of the company

Flexible Working Hour Policy (shifted office arrival and departure time)

Early Leave Day: once a month, an employee is allowed to leave office early
Human Talent Welfare Benefits

Promising talent recommendation program: An employee recommending a promising human talent will be given an incentive of 3 million won and an additional increase in salary after negotiations.

Online office education support: Subsidies for taking educational courses offered by online educational companies
Tomorrow Savings Deduction

Adopted the Youth Tomorrow Savings Deduction program

Adopted the Worker Tomorrow Savings Deduction program
Rest Facility

Beverage & snacks are provided /snack expense support (partial)

Massage Chairs

Lounge

Game Consoles